Use these links to view a map of Jerusalem through the ages. Be sure to read the descriptions below the map.
Map 1 | Map 2 | Map 3 | Map 4 | Map 5 |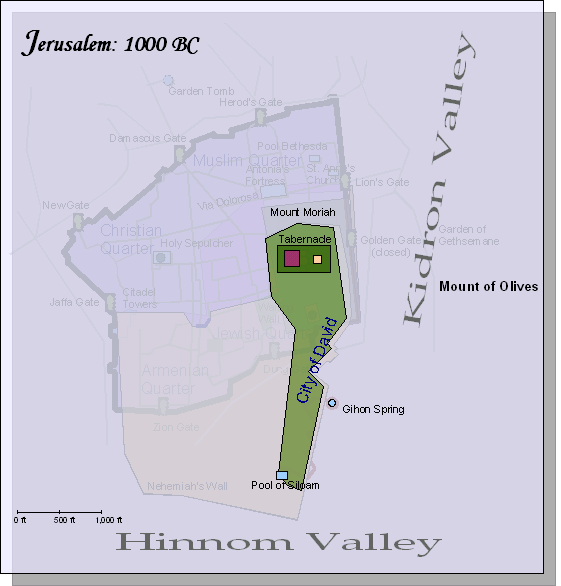 Jerusalem and Mount Moriah features prominently in the history of the Holy Land.
In Gen 14, we see Abraham meet with a mysterious priest of God, Melchizedek, the King of Salem (Jerusalem).
In Gen 22, Abraham takes Isaac to Mt. Moriah to sacrifice him around 2050 BC.
David captured Jerusalem from the Jebusites and made it the capital of his kingdom about 1000 BC.
After sinning by taking a census, David buys the threshing floor of Araunah (Mount Moriah) and puts the tabernacle there (2 Sam 6).
Solomon built his temple on the same spot on Mount Moriah in 966 BC.
This map depicts the walls of Jerusalem as it was when David captured it from the Jebusites in 1000 BC.
---