Use these links to view a map of Jerusalem through the ages. Be sure to read the descriptions below the map.
Map 1 | Map 2 | Map 3 | Map 4 | Map 5 |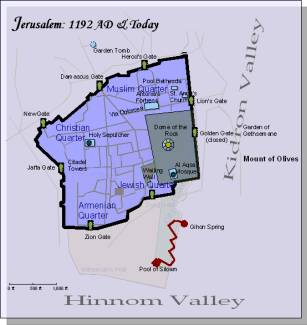 This cross-section of Jerusalem gives an idea of the hills, mountains and valleys that Jerusalem is built upon.
---