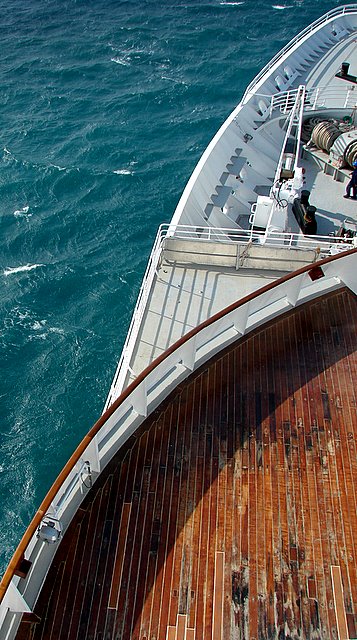 Day 6
The last 3 days of our trip took place by boat. Paul traveled around quite a bit by boat, so I guess it's only fair.
If you've ever been on a luxury cruise liner here in the states, don't make the mistake of trying to compare the two. This ship was fine and all, but it's a far cry from "luxury" and "all inclusive".
There was no 24-hour food and drink like one might find on a US cruise. In fact, if you wanted something to drink outside of mealtime hours, you could get something from the bar ($$), and that was it. And that includes juice and coffee: pay at the bar! During supper, if you wanted anything other than water, you had to pay extra. With that kind of mentality, I guess I should be thankful that juice was free during breakfast.
And at least the staff was courteous.
We kinda got the feeling that ships in the US went to Greece to retire. But we could be wrong.
– – –
| | |
| --- | --- |
| | Lots of ships in the harbor at Athens. |
| | |
| | The ship is 600 feet long. |
| | I happened to catch sight of a UFO while we were waiting to shove off. |
| | |
| | Only one pool. (not that it mattered since I had no desire to swim). |
---