The following "Widows and Orphans Assistance Program" application form was recently discovered in Selcuk, Turkey, at the archeological site for the ancient city of Ephesus. The exact dating is uncertain, but it appears to date back to approximately 80 AD.
Skeptics have raised concerns about its validity, claiming that it is likely for a cult and not a New Testament church since it espouses views that are diametrically opposed to Biblical principles .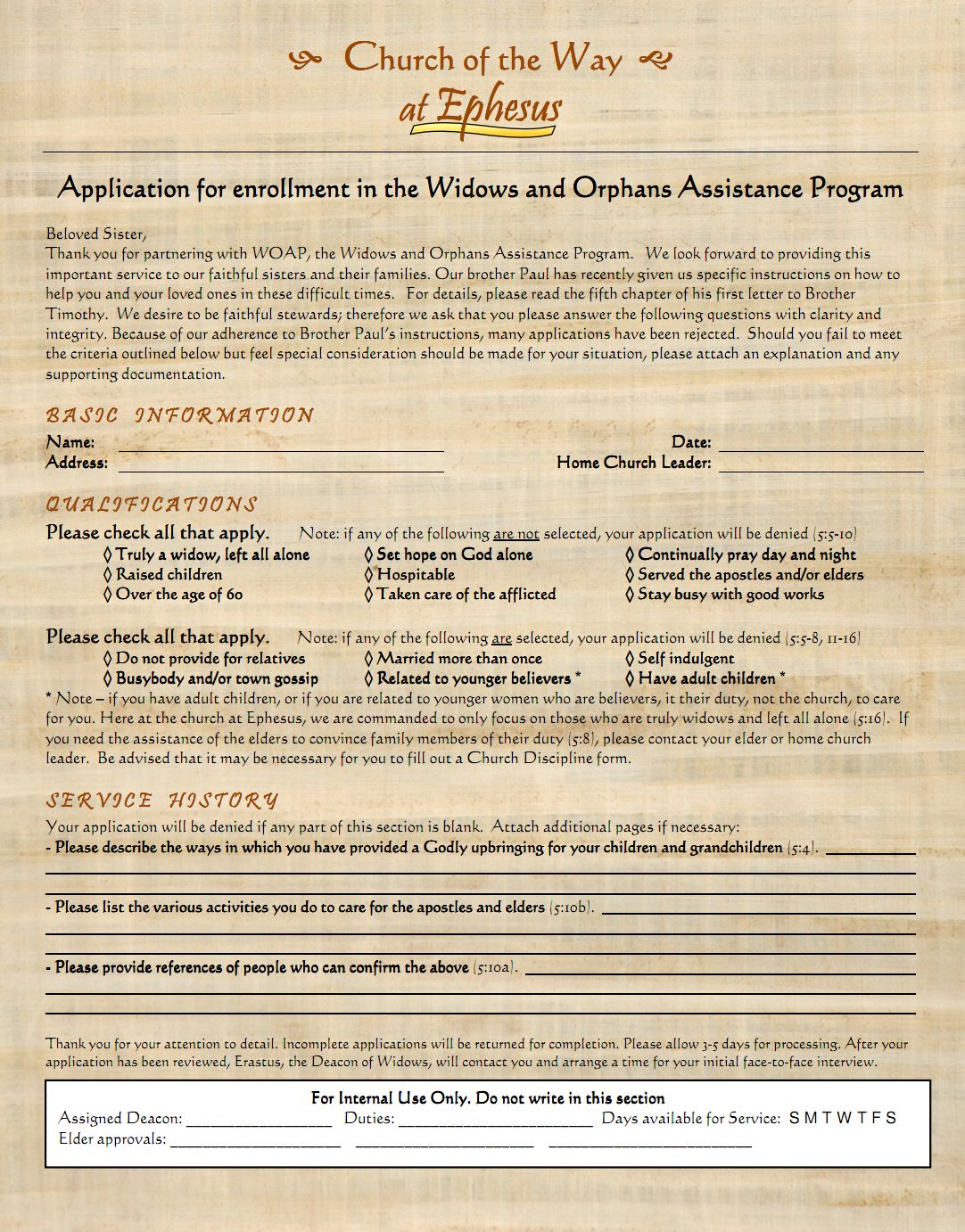 Should you feel the need to send this to your friends, a PDF is available here.